CUSTOMIZED MICROCIRCUITS SOLUTIONS
Your project can be big or small, stand-alone or have multiple partners, our expertise comes without question. We offer you our services with a solid background in customized made ultra-flexible and tiny products with highly innovative technology in following fields;
■ HEALTHCARE & BIOMEDICAL DEVICES & MICROCIRCUITS
■ ULTRA THIN STRETCHABLE MATERIALS & FLEXIBLE MICROCIRCUITS FOR WEARABLE ELECTRONICS
■ THIN FILM SENSORS & TRANSDUCERS MICROCIRCUITS
■ ADVANCED MATERIALS FOR DEFENSE APPLICATIONS
■ HIGHLY FLEXIBLE MICROCABLES FOR ELECTROMOTION & HF APPLICATIONS
■ THICK FILM HYBRID MICROELECTRONICS
■ OPTOELECTRONICS AND PHOTONICS
■ HIGH-FREQUENCY RADAR NETWORK CIRCUITS APPLICATIONS FOR WIRELESS COMMUNICATION SYSTEMS
■ FLEXIBLE SUPRACONDUCTING MICROWAVES INTERCONNECTS
■ MICROCABLES & SYSTEMS
■ FLEXIBLE & RIGIDES CIRCUITS HEATERS & SYSTEMS
■ SWISSCOATING DECORATIVE & TECHNICAL METAL COATING LAYER ON GLASS & CERAMICS
■ MICROCIRCUITS ON ALUMINIUM & METALS SUBSTRATS
■ SECURITY & MICROSYSTEMS
■ METALS WET ETCH PROCESSES
■ SPUTTERING TECHNOLOGY & PLASMA PROCESSES
■ ELECTROPLATING & CHEMICAL PLATING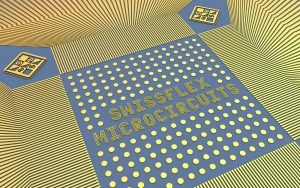 SWISSFLEX MICROCIRCUITS AG designs and manufactures your customized miniaturized microcircuits with a wide choices of materials up to 5 layers included conductive layers in submicron levels (up 5μm) with high densities interconnection and a total thickness less than 60μm with high innovative thin and thick film microcircuits technology.
We are developing the sophisticated and specifically customized design ultra-flexible hybrid multilayer microcircuits. Expert for customized solution provider by manufacturing of microcircuits for the numbers of industries branches, meanly in medical oriented application devices with advanced high-density interconnection solutions.
SWISSFLEX MICROCIRCUITS AG has a special proprietary for ultra-flexible multilayer high-density interconnections technology which is highly flexible
and thinks incomparable to the existing flexible microcircuits technology in the market.
SWISSFLEX MICROCIRCUITS AG provides the right ultra-thin flexible multilayer technology for a unique customized solution from market specific
prototypes to volume production for the most demanding medical industry applications.
SWISSFLEX MICROCIRCUITS AG is investing intensively in the medical microelectronics marketing for our highly miniaturized medical products
worldwide.