WHAT WE OFFER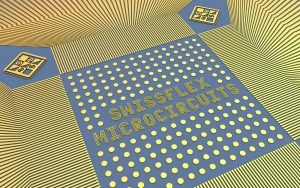 Your flexible microcircuits need to be dense and precise and tiny in size inserted into a catheter or wrapped around any object with smallest
radius less than 20μm. There are only a few companies in the world who can handle it. We are manufacturing these microcircuits feature
sizes ranging from 5μm to 20μm which consist of 6 multilayers.
Swissflex Microcircuits is an excellent factor and ensures high quality and control of all manufacturing processes in product servicing, by
offering to our customers more engineering services with product design and development options, besides the existing manufacturing.
We know the expectations of your industry and we understand your needs. Contact us, we will develop an individual solution for you.
If we get involved right from the start and we will supply you the final solution with highly qualified and motivated employees.
We will make it much easier for you to finalize your design, your product and your project. We will design and offer you the right solution for your requirements.
When you choose SWISSFLEX MICROCIRCUITS AG as your thin film microcircuits manufacturing partner you get more than a professional design, manufacturing and processing facility at your service, you get to take advantage of integration the latest and most advanced innovation in your ultra flexible multilayer microcircuits and devices.
SWISSFLEX MICROCIRCUITS AG offers an excellent performance, ultra-miniaturization solutions with no adhesives materials and highly conform to the requirement of implant and medical devices technology.
SWISSFLEX MICROCIRCUITS AG has a unique technology, which is a huge in advance to other technologies, in high density flexible electronics circuits which is excellent factor and ensures very high quality and control of the processes based on liquid polyimide on glass, ceramics and silicon substrates with ultra-miniaturization solutions, no adhesives materials, highly conform to the requirements of implant and medical devices technology.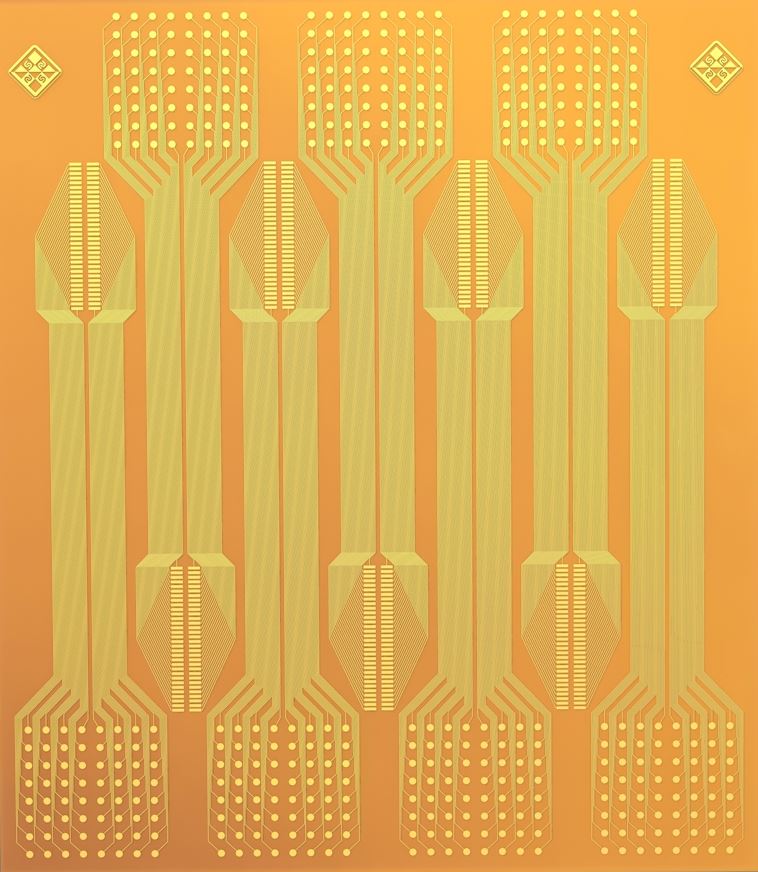 We know the expectations of your industry and we understand your needs. Contact us and we will develop an individual solution for you.
Mask Design
CAD Design and translation
Swissflex Microcircuits AG works with customer CAD data in DXF, AutoCAD DWG, Gerber, or GDS formats. We redesign, translate and repair customer CAD designs created in the different CAD systems in order to make it usable in manufacturing.
Photomask Layout & Design
Customer supplied CAD designs are plotted into a step & repeat pattern in order to maximize substrate yield and provide the lowest cost and highest quality thin film devices.
All substrates
All substrates following are available.
Photolithography
Photolithography is the process of using light to transfer images from a photomask to a coated thin film substrate. The key to the process is the use of a light-sensitive chemical called photoresist and a precision phototool, called a photomask. The photomask is custom tooling made from customer CAD files.

Photoresist Coat processing
Photoresist coating with enables patterning, is applied to thin film substrates via spin coating.
Polyimide Coat processing
Polyimde coating is applied to thin film substrates via spin coating. Polyimide offers the ability to build up multiple layers of circuitry.
Sputtering thin layer
Custom thin film metallization consists of sputtering metal layers with patterns made to customer specifications.
Swissflex Microcircuits AG is able to deposit a wide variety of films on many different substrate materials (Silicon, Glass, Alumina, Insulated Metal Substrates like Aluminium and Copper).
We are using 3 targets in-line sputtering systems in order to provide willing film quality and access to custom adhesion, barrier and conductive layers.
The target materials available at Swissflex Microcircuits AG include Chromium, Titanium, Copper, Gold, Platinum, Aluminum, Tungsten, Tantalum, Silver, and Chromium Nickel alloys.
Depending on the material selected needs, thin film sputtered layers can range from 25 nm for adhesion layers to 9um for conduction layers. Patterning is done to match customer specifications using wet chemical etch processes, dry etch processes, lift-off processes, liquid or dry photoresist processes, fine thin film line patterns and in circuit test measurement.
Electroplating
'ENIG' (Electroless Nickel, Immersion Gold) in which a Ni thickness normally 3-5μm layer of electroless nickel is given a thin gold 'flash' coating by immersion plating Au thickness 0,05-0,12 μm, an ion exchange process which coats the whole of the nickel surface. It means that ENIG is an electroless nickel layer capped with a thin layer of immersion gold.
ENIG is usually applied selectively on all Copper areas still free after soldermask printing (coated polyimide coverlayer or laminated yellow adhesive coverlayer).
Application of soldermask after ENIG plating processes is possible but not recommended for laminated yellow adhesive coverlayer or coated polyimide as coverlayer, because it reduces the adhesion during etching processes.
Laser microvias & Outline cut
Micro-vias are structures with laser with highly conductive, highly reliable interconnection between sub-multilayers.