CUSTOMIZED ULTRA THIN FLEXIBLE MICROCIRCUITS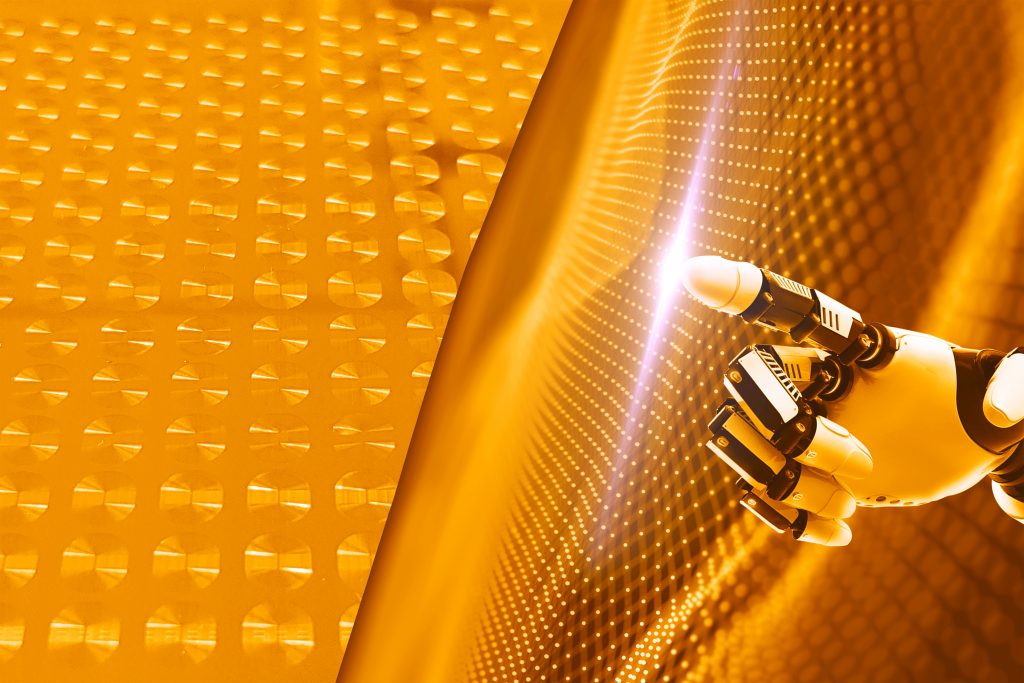 Customized thin film metallization consists of sputtering metal layers with patterns made to customer specifications.
SWISSFLEX MICROCIRCUITS AG is able to deposit a wide variety of films on many different substrate materials (Silicon, Glass, Alumina, Insulated Metal Substrates like Aluminium and Copper).
We are using 3 targets in-line sputtering systems in order to provide willing film quality and access to custom adhesion, barrier and conductive layers.
The target materials available at SWISSFLEX MICROCIRCUITS AG include Chromium, Titanium, Copper, Gold, Platinum, Aluminum, Tungsten, Tantalum, Silver, and Chromium Nickel alloys.
Depending on the material selected needs, thin film sputtered layers can range from 25 nm for adhesion layers to 9um for conduction layers. Patterning is done to match customer specifications using wet chemical etch processes, dry etch processes, lift-off processes, liquid or dry photoresist processes, fine thin film line patterns and in circuit test measurement.

SPUTTERING
Metallization for flex circuits
Material
Thickness Range SPUTTERED
Typical Thickness
Conductive Layers
Au,

Cu,

Ni,

Al

0.1  µm to 1.5 µm

0.1 µm to 1.0 µm

0.1 µm to 1.0 µm

0.1 µm to 1.0 µm

0.10 µm

0.60 µm

0.02 µm

0.30 µm

Diffusion Barrier Layers:
Ni,

Pt,

Pd,

TiW,

Mo,

NiCu

0.05 µm – 0.2 µm

0.05 µm – 0.2 µm

0.07 µm – 0.15µm

0.03 µm – 0.06 µm

0.05 µm – 0.2 µm

0.05 µm – 0.2 µm

0.02 µm

0.10 µm

0.10 µm

0.05 µm

0.60 µm

0.60 µm

Adhesion Layers
Cr,

NiCr,

Ti,

TiW

0.02 µm – 0.01 µm

0.02 µm – 0.25 µm

0.02 µm – 0.01 µm

0.02µm – 0.06µm

0.03 µm

0.05 µm

0.06 µm

0.05 µm

Resistive Layers
Ta2N,

NiCr

0.02 µm – 0.15 µm

0.02 µm – 0.25 µm

0.05 µm

0.05 µm

Substrates
Glass,

Si,

AlN,

Alumina

SOI

4 inch x 4 inch

6 inch x 6 inch

8 inch x 8 inch
ELECTROPLATING
Metallization for flex circuits
Material
Thickness Range

ELECTROPLATED

Typical Thickness
Conductive Layer
Cu
1.0-7.0
4.0
Diffusion Barrier Layer
Ni
0.5-7.0
1.5
Diffusion Barrier Layer
Pd
0.5-1.5
0.5
Solder Layer
Au
0.1-2.0
1.2
Solder Layer
Sn
0.5-8.0
1.5
Adherence test
 

 

Adherence test

 

 

Solder Test

Pull Test