SERVICES & MANUFACTURING

SWISSFLEX MICROCIRCUITS AG disposes modern fabrication facilities as well as specialized expertise in the field of nanotechnology.
SWISSFLEX MICROCIRCUITS AG serves as SME partner.
SWISSFLEX MICROCIRCUITS AG will mainly deal with
Step I : Technical Feasibility Study
Step II : Design & Development
Step III : Prototyping
Step IV : Industrialization and Manufacturing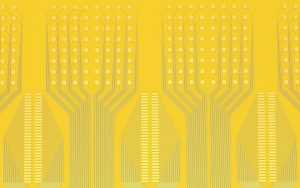 SWISSFLEX MICROCIRCUITS AG has expertise in particular:
1) Proof of concept, project management, design & layout, design rules for multilayer manufacturing processes, materials selection and processes, metalization and all photolithography processes for patterning of  microcircuits on different substrates.
2) Manufacturing process, flexible or rigid materials, photolithography and thin film metalization and dry and wet etching processes
3) Multilayered production design.
4) Micro assembly hybrid microcircuits
5) System integration
Contact us and we will develop an individual solution for you.
We know the expectations of your industry and we understand your needs.
We will design and offer you the right solution for your requirements.
If we get involved right from the start and we supply you with a final solution with highly qualified and motivated employees and our engineering tools, we make it much easier for you to finalize your design, your products and your systems. 
The main markets are:
■ HEALTHCARE & BIOMEDICAL DEVICES & MICROCIRCUITS
■ ULTRA THIN STRETCHABLE MATERIALS & FLEXIBLE MICROCIRCUITS FOR WEARABLE ELECTRONICS
■ THIN FILM SENSORS & TRANSDUCERS MICROCIRCUITS
■ ADVANCED MATERIALS FOR DEFENSE APPLICATIONS
■ HIGHLY FLEXIBLE MICROCABLES FOR ELECTROMOTION & HF APPLICATIONS
■ THICK FILM HYBRID MICROELECTRONICS
■ OPTOELECTRONICS AND PHOTONICS
■ HIGH-FREQUENCY RADAR NETWORK CIRCUITS APPLICATIONS FOR WIRELESS COMMUNICATION SYSTEMS
■ FLEXIBLE SUPRACONDUCTING MICROWAVES INTERCONNECTS MICROCABLES & SYSTEMS
■ FLEXIBLE & RIGIDES CIRCUITS HEATERS & SYSTEMS
■ SWISSCOATING DECORATIVE & TECHNICAL METAL COATING LAYER ON GLASS & CERAMICS
■ MICROCIRCUITS ON ALUMINIUM & METALS SUBSTRATES
■ SECURITY & MICROSYSTEMS
■ METALS WET ETCH PROCESSES
■ SPUTTERING TECHNOLOGY & PLASMA PROCESSES
■ ELECTROPLATING & CHEMICAL PLATING